PPS – NIGHT FIGHTER RIFLE/PISTOL COURSE WITH PRESSCHECK CONSULTING
May 20, 2022 @ 8:00 am

-

May 21, 2022 @ 11:00 pm

$625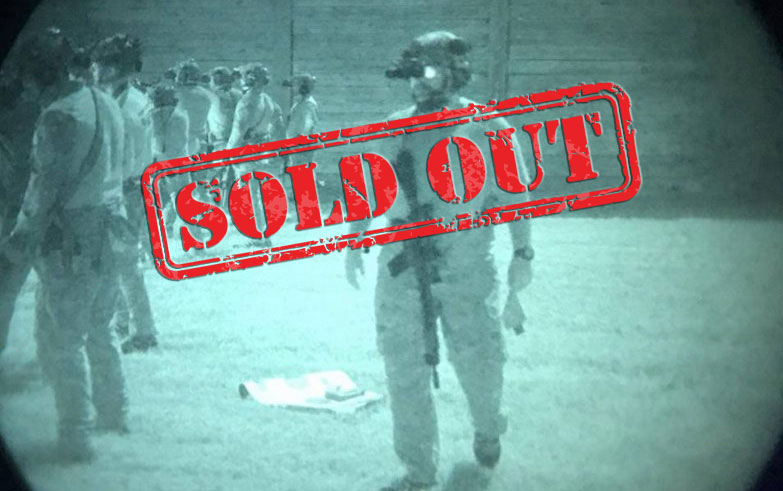 The Night Fighter Rifle/Pistol Course (2 Days) is comprised of approximately 9-10 hours of daylight training/classroom instruction and 8-9 hours of low-light and night vision training.
This is an intermediate level course and all students are expected to arrive with a sound grasp of firearms safety as well as the operation of their primary and secondary weapons systems.
TRAINING OBJECTIVES
History and theory of modern electro-optic Near IR and Thermal night vision imagers.

Zeroing techniques of day optics and laser pointers/illuminators. Converging vs parallel zeroing

Various body positions for weapons employment under night vision

Understanding how ambient external lighting conditions affect night vision performance

Use of NIR energy to assist in target acquisition and discrimination

Brief daylight rifle and pistol marksmanship fundamentals review

Rifle to pistol transition techniques in low-light/no-light

Reloading, holstering, and malfunction clearance by tactile feel only
THE PRESSCHECK MISSION
Presscheck Training and Consulting, LLC. is a Disabled Veteran owned small business founded in 2015 to provide training to Military, Law Enforcement and vetted civilians in Marksmanship, tactics, Close Quarters Combat, Urban Operations, and Night Vision as well as other restricted subject matter. Presscheck also provides Subject Matter Expertise (SME) support to the firearms, tactical, and defense industries in the areas of new product design, business development, human factors engineering, and brand marketing. Presscheck currently provides various services for Blue Force Gear, Chambers Custom, B.E. Meyers & Co., and Sons of Liberty Gun Works.
In 2019, Presscheck collaborated with world-famous gunsmith and custom 1911 manufacturer, Joe Chambers of Chambers Custom, to design a duty-grade custom 2011 pistol with a revolutionary mini red dot sight mounting system. This weapon, the Nightfighter, became the first Chambers Custom Pro-series pistol released to the market. Presscheck and Chambers Custom continue to evolve the platform for duty applications with the 2020 release of the Lightfighter 2011 pistol.
ABOUT CHUCK PRESSBURG
SGM(R) Pressburg retired from the US Army on January 1, 2017 after 26 years of active service, mostly in Special Operations and Special Missions Units. After Infantry and Airborne Training in 1990, Chuck completed the Ranger Indoctrination Program and was assigned to the 1st Bn, 75th Ranger Regiment.
 Chuck's experience includes:
10 years in the 75th Ranger Regiment including Platoon Sergeant of a 65-man strike force that was deployed to Afghanistan two times in 2001/2002. Chuck's platoon was highly decorated for combat action receiving 10 Silver Stars and 11 Bronze stars with "V" during their first deployment.

24 months Rifle and Sniper Squad Leader – 82nd Airborne Division.

2 years Asymmetric Warfare Group (AWG) (Founding member, 1st active Army unit member deployed to combat, Selection Class #1, Operational Training Course (OTC) Class #1).

20 months in Operation Iraqi Freedom conducting Small Kill Team (SKT) operations and Direct Action raids in support of conventional and Special Operations Forces.

12 years, HQ USASOC performing various operational and staff tasks including a two-year assignment to the G8 section where Chuck performed Science and Technology R&D. While assigned to USASOC, Chuck graduated from the Defense Acquisitions University's Combat Developer's Course and The Human Factors Engineering (MANPRINT) Course. Chuck spent several years assisting in material acquisition programs for SOF.