PPS – VCQB WITH CENTRIFUGE TRAINING
June 25, 2022 @ 8:00 am

-

June 26, 2022 @ 5:00 pm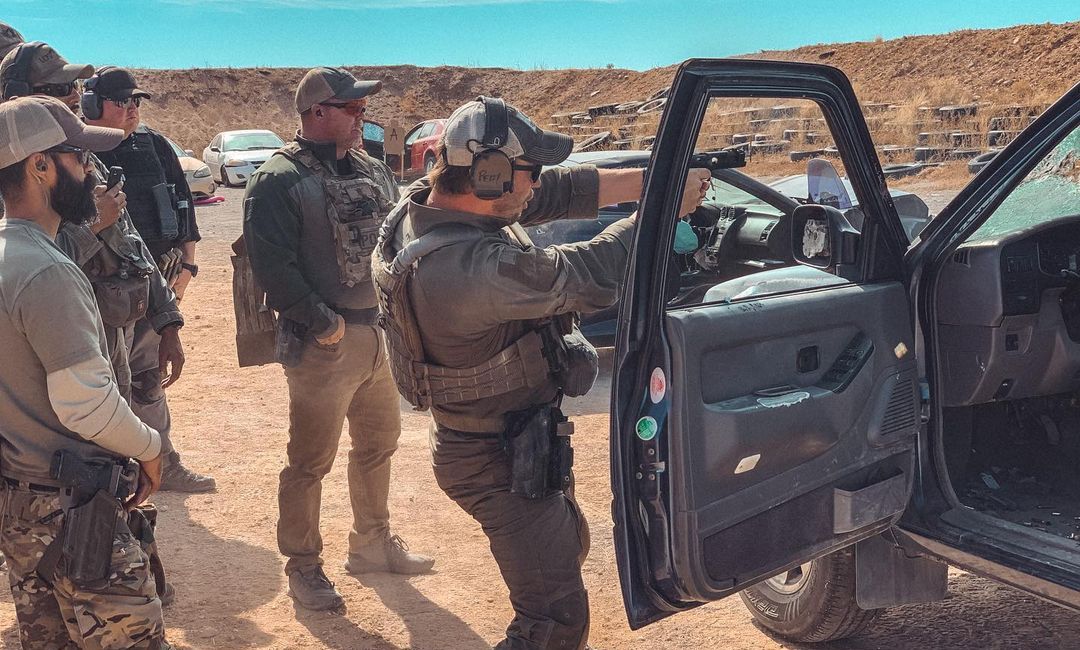 Course Duration: 2 Days
Course Requirements: Open Enrollment
Vehicle CQB is an accelerated shooting class focused on positional shooting and a critical look at how we have historically fought in and around vehicles.  Students will push the boundaries of "traditional" cover and concealment utilizing various cars and trucks in a true 3D environment. Drills will incorporate critical weapon employment while engaging threats in, around, from, over and under vehicles with a heavy emphasis on problem solving. Live ballistic demos with a variety of ammunition will be conducted as the class explores ballistic deflection, deformation, penetration and terminal effect in direct correlation to various vehicle mediums. Both days of this course will be long days, so come prepared.
Course Prerequisites:
U.S. Citizen.
Able to legally carry a firearm.
Able to demonstrate and employ safe weapons handling during courses of fire.
Previous intermediate to advanced firearms training to include courses of fire where movement, barricades, working around others, communicating and adverse shooting positions were addressed.