EDC Performance Expo – March 11 2023
March 11 @ 8:00 am

-

6:00 pm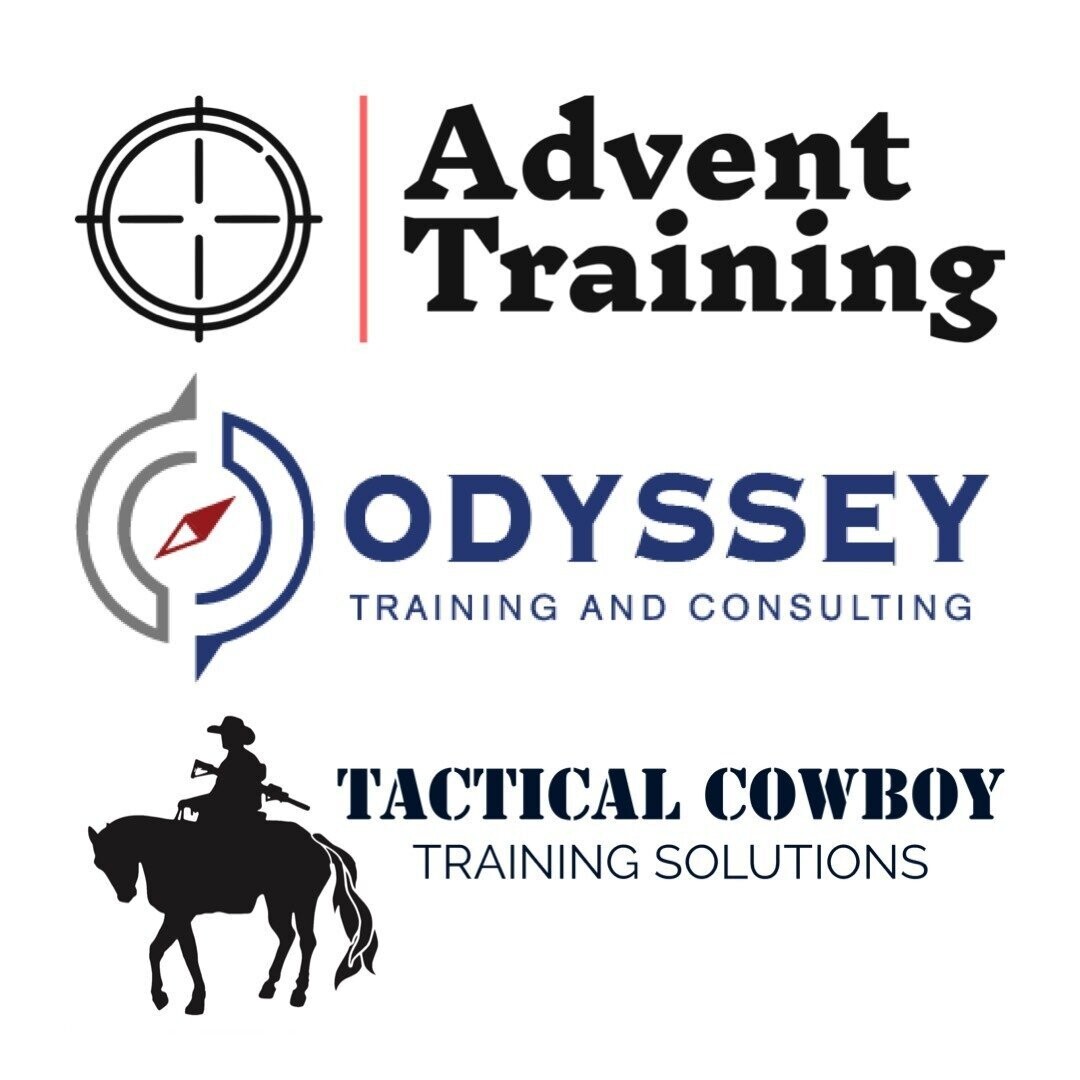 The EDC Performance Expo is an event for the concealed carrier. This event will cover many topics but all apply to the conceal carrier. Course blocks will be taught by Advent Training, Odyssey Training And Consulting as well as Tactical Cowboy Training Solutions. Students will train with each of these instructors to get a holistic approach to conceal carrying. Training blocks will be 3 hours each.
This is not a beginner event. You'll need to have a firm understanding of your firearm, the fundamentals and safety beforehand. Students will be asked to leave if they do not meet these requirements and a refund will not be issued.
Length: 10 hours
Start Time: 8:00 AM
Location: Farm Training Center; Fairfield, Utah. Roughly one to two weeks before the class date an email will be sent to notify which bay and where to park.
Students will need all of the following for the entire day's event.
Notepad and pen (Take Notes!)
Sharpie or Marker
Eye and Ear Protection (electronic ear protection is preferred)
Shoes or boots, no open toe or sandals
Seasonal weather gear (i.e. rain, cold). We shoot rain or shine.
Range appropriate attire. No low cut shirts. Hot brass burns.
Water (Bring lots as the range has no facilities but does have a Porta Potty).
Snacks, and/or a lunch. We will have a 30 minute lunch break and there is no time to drive to get food.
Brimmed Hat
Sunblock
Gun Cleaning Kit and Lubrication for Handgun and Rifle
Medical IFAK highly suggested but not required
Courses:
Draw To First Shot
Although being the first to get a shot off doesn't guarantee a victory, it can give enough of an advantage to save your life or those you love if done properly. In this block of instruction we will cover the importance of a fast draw, methods for increasing draw efficiency, gear placement for advantageous concealment and access; and attire considerations.
Required Equipment:
Handgun
200 rounds of reliable ammunition
Handgun Holster (Leather, shoulder, cross-draw or SERPA holsters are PROHIBITED)
Magazine Holster.
At least 2 magazines (Bring more if you have them). At least 5 magazines if single stack.
Sturdy belt for holster.

Be sure to bring your Concealed Carry setup for this block of instruction. We recommend you use your EDC handgun, holster and concealment location to get solid instruction for your individual situation.
Instructor:
Scott Garcia started Advent Training in 2020 as a result of being frustrated with other training courses. His classes are not cookie-cutter and he tailors his classes to you. See the "About Us" section for a more in-depth bio of Scott.
Concealed Carbine Diagnostics
Breakdown: During this 3 hours we will focus on the "when, why, where, and how" to conceal a carbine. This includes but is not limited to various methods of concealment, how to make this happen with different styles of weapon systems, caliber choices, rapid employment considerations, and examples of when a concealed carbine has been used successfully for self defense. Expect to find out what gear works best for you, how quickly you can employ your weapon, and have a strategy to carry a carbine with you on a daily basis.
Gear list:
Carbine
5 carbine magazines
Sling
Sling retention device (thick rubber band)
Personal bag that you want to use for this course to conceal the weapon
200 rounds of ammunition (RANGE AMMO, NO STEEL CORE) for carbine
Concealed Pistol Setup (EDC)
50 rounds for pistol
1 pistol magazine
Eye and Ear protection
Snacks
Fluids.
PLEASE READ: By attending this course you certify that you have a full understanding of firearms safety & you can without a doubt ensure you abide by these rules under stressful conditions with your weapon.
Instructor:
Hello, My name is Devin Soto. I am the President & lead Mentor of Tactical Cowboy Training Solutions, a training / mentorship company based here in Utah. I am beyond excited to meet all of you on this big day!
My accolades include becoming a United States Army Ranger, four deployments conducting the Ranger Mission in Afghanistan, Operating as a Security & Training Consultant for high value clients in the US & abroad partaking in several deployments, a Bachelors in Human Physiology from the University of Colorado Boulder, certifications in Self Defense / Tactical Strength & Conditioning, and finally providing firearms mentorship for individuals of all experience levels from children to Special Operations Veterans.
Throughout my 30 years of accomplishing these tasks I have had more ups and downs along the way than one could count. I have lost family members, friends, & motivation but always found a way to keep pushing forward. What I am here to do today is to help you do the same. With my experiences in the private security world, athletic training realm, and in the Special Operations sector of the military I have helped numerous friends & family members along the way change their mindset about life and attain their goals whether they be physical, tactical, or mental. Let's have some fun.
INTRO TO VEHICLE DEFENSE
Intro to Vehicle Defense covers the essential skills to protect ourselves using vehicles as cover and concealment. We have a high likelihood of being assaulted near vehicles, and we explore best practices to maximize our protection while shooting through and around vehicles. We will cover common vehicle myths, and students will be equipped with a gameplan to offer the highest chance of success in a vehicle gunfight.
Gear List:
Handgun
200 rounds of training ammo
5 rounds of your preferred duty ammo (we will get the opportunity to see how ammo type effects penetration of cars)
Holster (ideally a Kydex concealment holster or duty holster)
eye/ear protection (there is increased risk of glass/metal frag, so good eye pro is a must!)
mag pouches
an open mind
Instructor:
Chris Cook of Odyssey Training and Consulting has been a
serious student of self-defense and shooting performance for over 10 years. He
has over 700 hours of professional training from schools such as Centrifuge
Training, Haley Strategic Partners, Shivworks and many more. The purpose of
Odyssey Training and Consulting is to provide well-researched, high percentile
solutions to the problem of civilian self defense.