ODYSSEY TRAINING – PISTOL PERFORMANCE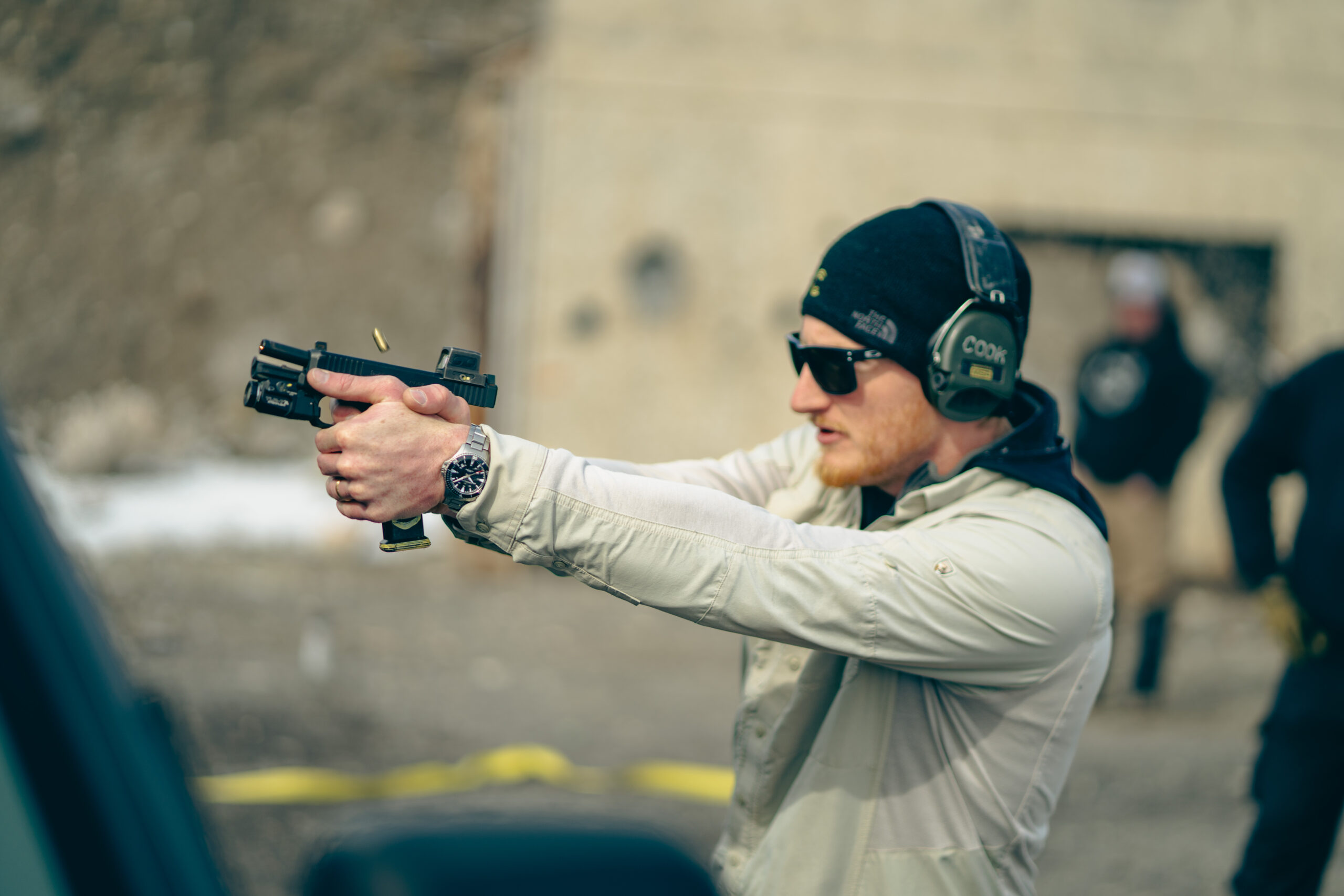 Pistol Performance is an eight-hour course which builds the skills and tactics necessary to win in a lethal encounter. Using modern data on self-defense incidents, we will cover the highest percentile skills to give the student the highest advantage possible. This course covers the following subjects:
– Firearm safety in a 360 degree environment
– Applying appropriate marksmanship based on target size and distance
– Drawing the firearm under stress
– Use of cover and concealment
– Shooting on the move
– Post-engagement procedures
– Decision-making under stress
Class begins at 9:00 am. Please arrive 15 minutes early to prepare your gear. This class is mildly athletic, including kneeling, sprinting and maintaining balance in awkward positions. Please contact us with any concerns or special needs.
Gear List:
Quality pistol chambered in a common caliber (9mm, .45 ACP, etc.)
400 rounds of quality ammunition
At least 3 magazines, bring more if you have them
A safe, quality holster
Sturdy belt
Eye and ear protection
Comfortable shoes and outdoor clothing
Cold and wet weather clothing (we train rain or shine)
Water (at least 4 bottles, we are outdoors for the entire class)
Snacks
Sunscreen
Brimmed hat
Kneepads
Note-taking materials