ODYSSEY TRAINING – LOW LIGHT PISTOL
October 21 @ 3:00 pm

-

9:00 pm

$250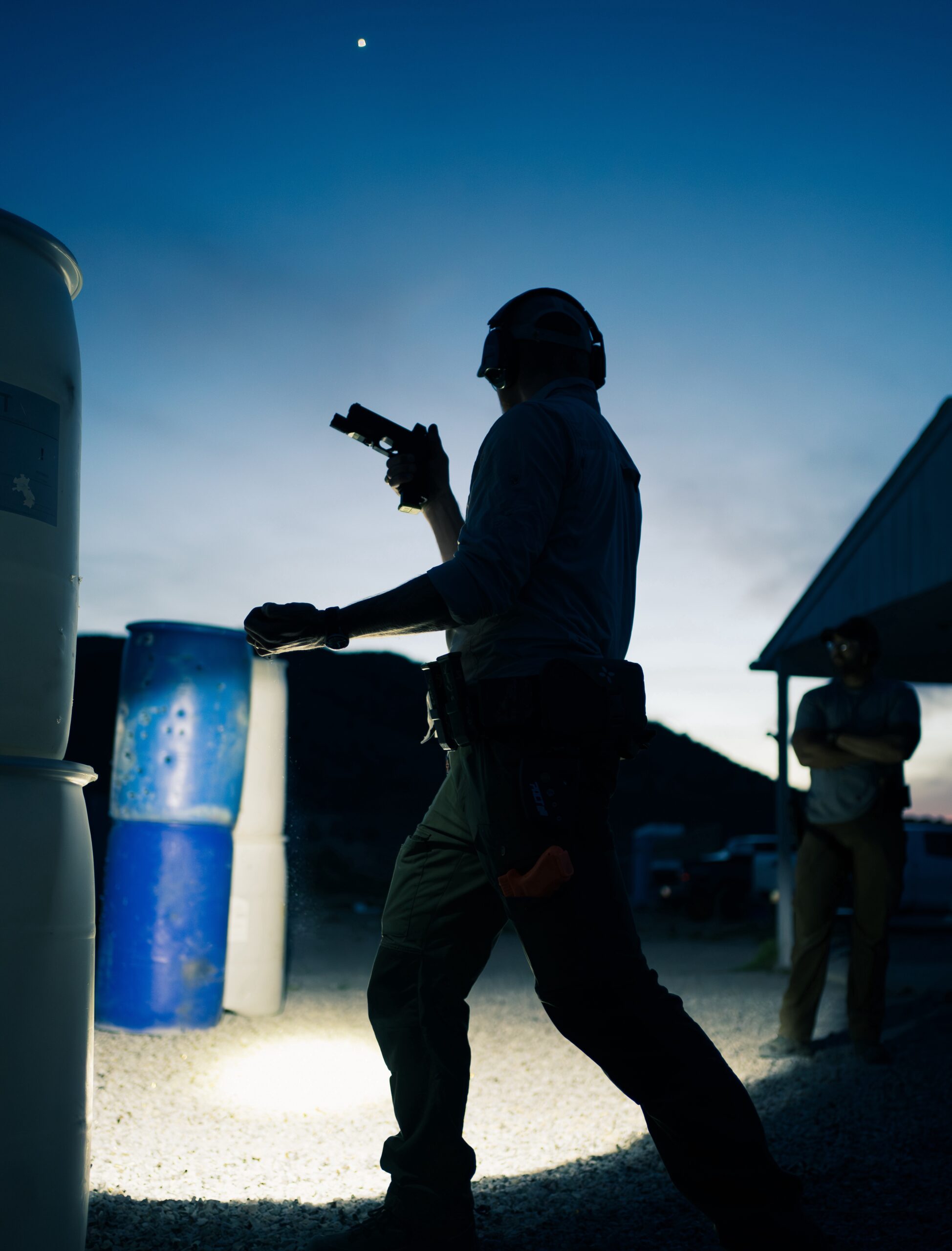 Low Light Pistol is a six-hour course that builds the critical skills needed for fighting in low light. Whether it be for home defense or concealed carry, it is not uncommon to be attacked in hours of darkness. Therefore, we need a good foundation in low-light mechanics and principles to succeed. This course covers the following subjects:
– Handheld and weapons-mounted light design and construction
– Handheld light shooting techniques
– Weapons-mounted light shooting techniques
– Using light preemptively to deter violent assault
– Low Light Fighting Principles
– Using cover and concealment in low light
– Decision-making under stress
This is not a basic course. You must complete a Pistol Foundations or equivalent course before attending. This class is mildly athletic, including kneeling, sprinting and maintaining balance in awkward positions. Please contact us with any concerns or special needs.
Classes are held at The Farm Training Center in Fairfield, UT. Please arrive 15 minutes early to prepare your gear.
Gear List:
-Reliable, powerful handheld light (Surefire, Streamlight, Modlite and Cloud Defensive are recommended)
-Spare batteries for your light
-A weapons-mounted light (optional, but recommended)
-A reliable pistol chambered in a common caliber (9mm, .45 ACP, etc.)
-Belt-mounted holster, ideally made of Kydex. Spare holsters will be available for a rental fee if needed.
-At least 3 magazines (if your mags hold less than 10 rounds, bring at least 5 magazines)
-300 rounds of ammunition
-2 spare magazine pouches
-Eye and ear protection
-Note-taking materials
-Water and snacks
-Good outdoor clothing and boots
-knee pads