AT – Concealed Carry Red Dot 1 – June 17 2023
June 17 @ 8:30 am

-

5:30 pm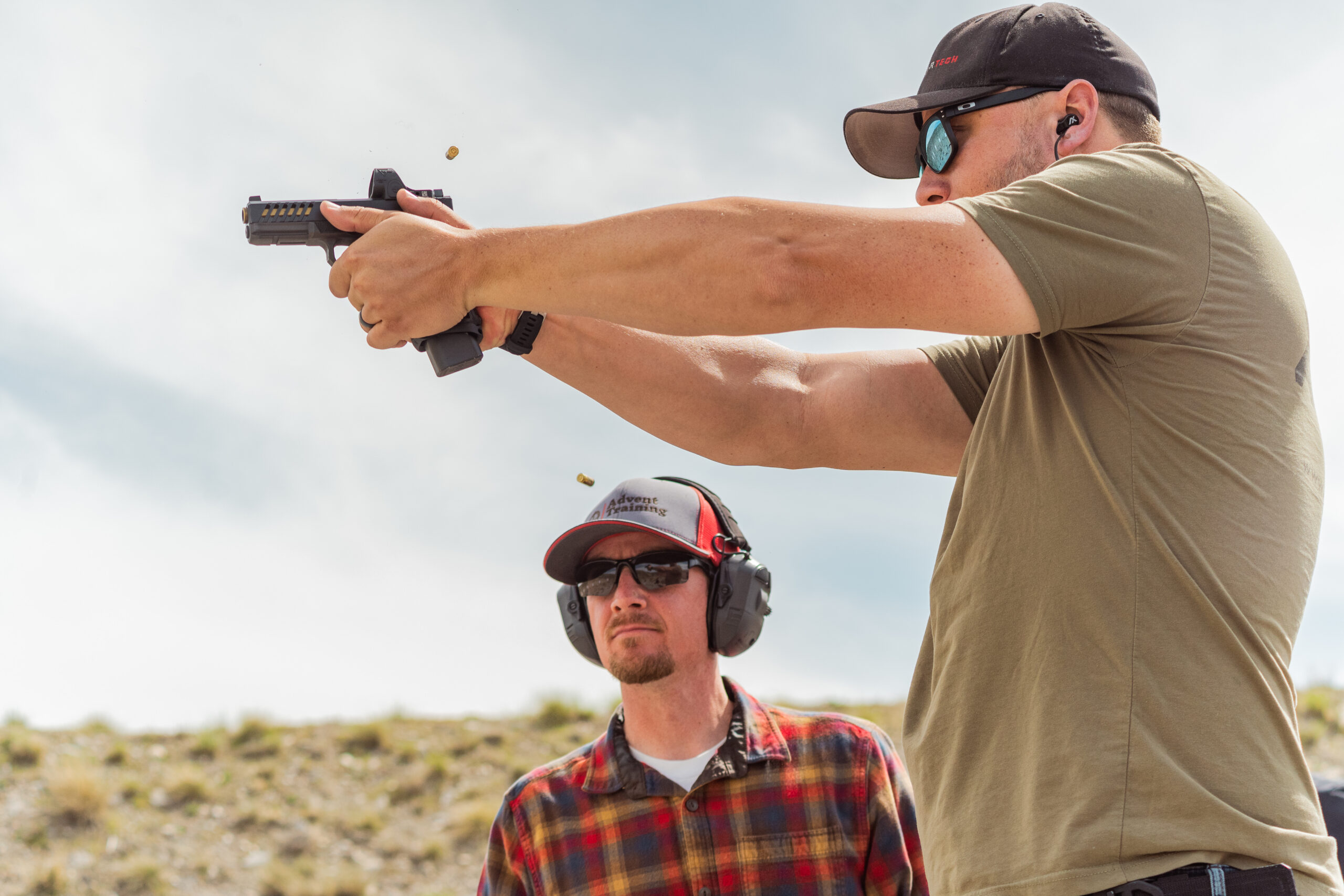 The red dot equipped handgun has become the preferred conceal carry method for many responsible gun owners. Those who have experienced frustration with a red dot handgun are either frustrated because they cannot keep the dot steady enough in the window to take an accurate shot, they lose the dot after recoil or cannot initially find the dot during presentation. Another potential frustration is their draw is not as fast as they want it to be from concealment. In this course, you will learn how to confidently navigate through these frustrations or any optic malfunction that may arise with the red dot.
Prerequisites: Student must have a firm understanding of the Fundamentals and be safe throughout the course.
This is not a beginner course. You'll need to have a firm understanding of the fundamentals beforehand and should be able to consistently pass the 5×5 drill from concealment (target found on Luckygunner.com; just Google "5×5 Drill"). We will be starting the course with this drill to get an understanding of everyone's skill level.

Class Instruction Includes:
Carry Position


AIWB and IWB: Why those carry positions. Benefits and Negatives of each

Cover Garments

Consistency in draw with multiple cover garments.

MRDS


Constant On VS Off when not in use.


Dot Brightness Setting for multiple environments and time of day.

Potential Optic Malfunctions: 

How to use optic when battery is dead, emitter is not working, or optic lens is occluded
Required Equipment: Select More Info link below for complete course equipment list and more information.