Amtac – Combative Carbine Course
May 22, 2021 @ 8:30 am

-

May 23, 2021 @ 4:30 pm
This course is designed to teach you how to effectively operate your AR-15 style carbine.
Topics covered will include:
setting up your carbine
zeroing your optics
fundamentals of marksmanship
proper weapons manipulation
fast and effective shooting at CQB and intermediate distances
combatives with a carbine
shooting and moving
shooting around barricades
---
Student Gear List:
1. AR-15 style rifle with sling (if you really want to run something else let me know and we can discuss)
2. 4-5 rifle magazines.
3. Method of carrying rifle mags. Can be a chest rig, plate carrier, battle belt or back pocket.
4. Eye protection/ hearing protection.
5. Loose fitting pants/ shirt/ gloves and knee pads are optional.
6. Blow out kit and tourniquet (not required but always recommended when shooting)
7. Spare parts for rifle. Spare batteries for optics/ flashlight.
8. Cleaning kit/ lube.
9. 1000-1200 rds ammunition.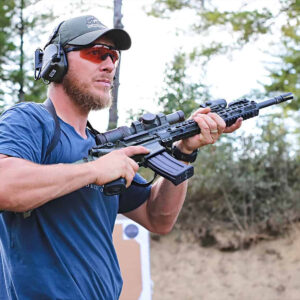 Amtac Shooting's owner and lead instructor is Bill Rapier. He is recently retired after twenty years in the Navy, where his duty assignments included several years at SEAL Team 3 and over 14 years at Naval Special Warfare Development Group. Positions held include assaulter, breacher, sniper, team leader, troop chief and military working dog department senior enlisted adviser. He has always been an avid shooter and is heavily involved in combatives.