Utah Performance Expo – September 29-30 2023
September 29 @ 8:00 am

-

September 30 @ 5:00 pm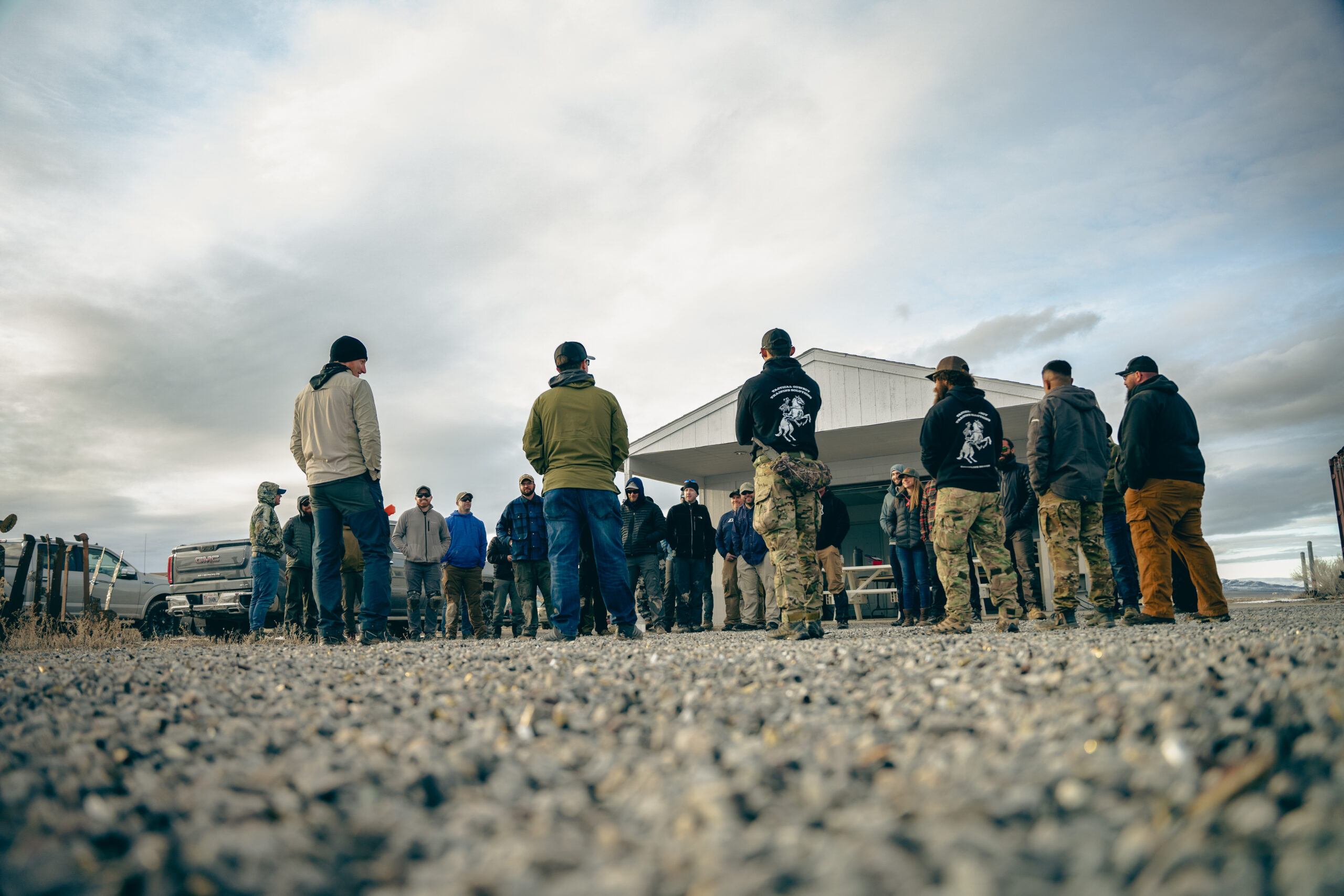 The Utah Performance Expo is a premier firearm training event designed to enhance your skills and knowledge. Led by instructors from Advent Training, Odyssey Training and Consulting, and Tactical Cowboy Training Solutions, each course block is carefully crafted to cover essential topics related to firearm performance to help you achieve proficiency.
During the 4-hour training blocks, you'll have the opportunity to train with each instructor, gaining a well-rounded and comprehensive understanding of firearm use. At the end of day two you'll have the opportunity to use the knowledge you gained and put them into practice during a group or individual contest. Please note that this event is not suited for beginners, and attendees are expected to have a solid understanding of firearm fundamentals and safety. Minimum skill requirements are listed in each course block. Participants who do not meet these requirements will be asked to leave, and refunds will not be issued.
Length: 16 hours
Start Time: 8:00 AM
Location: Farm Training Center; Fairfield, Utah. Roughly one to two weeks before the class date an email will be sent to notify which bays and parking locations.
Students will need ALL of the following for the entire day's event.
Notepad and pen (Take Notes!)
Sharpie or Marker
Eye and Ear Protection (electronic ear protection is preferred)
Shoes or boots, no open toe or sandals
Seasonal weather gear (i.e. rain, cold). We shoot rain or shine.
Range appropriate attire. No low cut shirts. Hot brass burns.
Water (Bring lots as the range has no facilities but does have a Porta Potty).
Snacks, and/or a lunch. We will have a 1 hour lunch break and there is no time to drive to get food.
Brimmed Hat
Sunblock
Gun Cleaning Kit and Lubrication for Handgun and Rifle
LUNCH, we will be taking a lunch midday and there is nothing nearby to grab something. Bring a lunch
Medical IFAK highly suggested but not required
Camping chair recommended
Courses:
Trigger Cognition
If you want to become a skilled and proficient shooter, mastering trigger cognition is essential. This block of instruction will teach you the skills and techniques necessary to understand trigger cognition. You will learn exploratory and exact shooting and when to use them properly.
Prerequisites: Solid familiarity with the participant's handgun, understanding of fundamental shooting principles, and demonstrated safe handling and manipulation of the firearm. Some prior shooting experience, whether through range practice or introductory courses, is also recommended.
Required Equipment:
Handgun
400 rounds of reliable ammunition
Handgun Holster (Leather, shoulder, cross-draw or SERPA holsters are PROHIBITED)
Magazine Holster.
At least 2 magazines (Bring more if you have them). At least 5 magazines if single stack.
Sturdy belt for holster.
EDC or Range Gear are acceptable. We recommend you use your EDC handgun, holster and concealment location to get solid instruction for your individual situation. Come prepared to get a lot of productive reps.
Instructor:
Scott Garcia started Advent Training in 2020 as a result of being frustrated with other training courses. His classes are not cookie-cutter and he tailors his classes to you. See the "About Us" section for a more in-depth bio of Scott.
High-Stakes Marksmanship
We may be faced with situations that require flawless accuracy under stressful and unorthodox conditions. Hostage rescue actions, active shooter response and many other situations require us to deliver a high level of skill to achieve victory. High-Stakes Marksmanship is designed to produce the skills to achieve just that.
We will explore the building blocks of marksmanship, and test our performance in a variety of metrics. Students will leave with a keen understanding of their capabilities and limitations, and will be able to deliver their capabilities when lives hang in the balance.
Prerequisites
All students must:
– have a firm grasp of firearm safety
– understand the fundamentals of marksmanship (should be able to score a 90 or better on a B8 target at 10 yards)
Round Count – 200 rounds of pistol ammo
Concealment or Duty gear is allowed
Instructor:
Chris Cook of Odyssey Training and Consulting has been a serious student of self-defense and shooting performance for over 10 years. He has over 700 hours of professional training from schools such as Centrifuge Training, Haley Strategic Partners, Shivworks and many more. The purpose of Odyssey Training and Consulting is to provide well-researched, high percentile solutions to the problem of civilian self defense.
Static Carbine Mechanics Under Pressure
Breakdown: This 4 hour course will be focused on the many disciplines that are involved in marksmanship with the carbine at a combat effective level. These include but are not limited to improving on the mechanics of presenting the weapon on target form various start positions, perfecting trigger squeeze / recoil anticipation, ensuring each student has a strong understanding of the various shooting positions available to them with a rifle (standing, kneeling, prone, etc), and practicing performance under stressful conditions. This Carbine Mechanics course is designed to provide the student with a strong base of knowledge and confidence with their weapon preparing them for furthering their skills. Expect 1 on 1 mentorship, repetition, high standards, and stress inoculation at a fast pace throughout the day. To attend this course you need a STRONG base of safety and discipline with your weapon. This includes safety manipulation, muzzle awareness, loading / unloading procedures, etc.
Prerequisites
– Full knowledge of Firearms Safety
– Weapon is properly zeroed & this zero has been verified
– Participant is able to achieve a head shot at 25 yards under adverse conditions
– Participant is able to place consistent rounds center mass on a full size IPSC target at 100 yards from various positions
Packing List Minimum:
Carbine / Rifle
Sling
5 magazines
500 rounds of FMJ ammunition (NO steel core / steel cased ammo)
Personal protective equipment (eye & ear protection)
Ability to hold 4 full magazines on your person via a belt/chest rig system
Packing List Encouraged Items:
Extra loaded magazines
Tactical plate carrier / chest rig / belt
Snacks and fluids
Instructor:
Hello, My name is Devin Soto. I am the President & lead Mentor of Tactical Cowboy Training Solutions, a training / mentorship company based here in Utah. I am beyond excited to meet all of you on this big day!
My accolades include becoming a United States Army Ranger, four deployments conducting the Ranger Mission in Afghanistan, Operating as a Security & Training Consultant for high value clients in the US & abroad partaking in several deployments, a Bachelors in Human Physiology from the University of Colorado Boulder, certifications in Self Defense / Tactical Strength & Conditioning, and finally providing firearms mentorship for individuals of all experience levels from children to Special Operations Veterans.
Throughout my 30 years of accomplishing these tasks I have had more ups and downs along the way than one could count. I have lost family members, friends, & motivation but always found a way to keep pushing forward. What I am here to do today is to help you do the same. With my experiences in the private security world, athletic training realm, and in the Special Operations sector of the military I have helped numerous friends & family members along the way change their mindset about life and attain their goals whether they be physical, tactical, or mental. Let's have some fun.