PPS – S.O.L.O. WITH SLYTAC TRAINING
October 14 @ 8:00 am

-

October 15 @ 5:00 pm

$650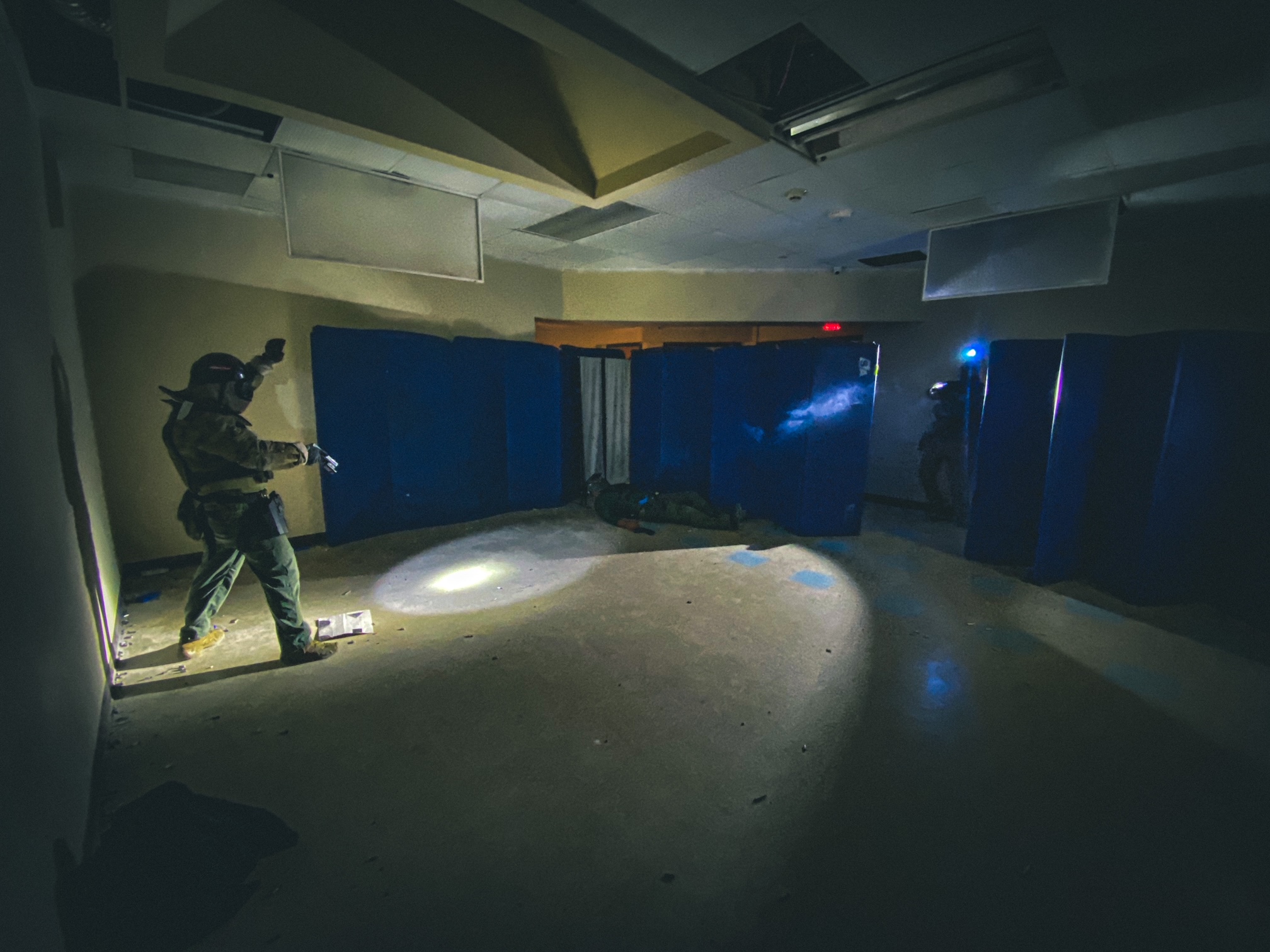 SOLO is our deliberate & direct to threat structure problem solver course. It is intended for that single patrol officer who has limited resources available to him or is fighting against the clock due to an active killer. The program was designed to meet the needs of patrol officers or citizens looking to learn, improve & study solo response methods of patrol tactics and TTPs with a data driven & human behavior approach.
​Our goal is to aid in building confidence during solo structure work and help reduce the "lag time" during common issues found in structure procedures. This course will help to create a better understanding of reduced personnel patrol structure mechanics (1-2 man) and close quarter battle procedures combined with Reality Based Training (RBT) and Non-Lethal Training Ammunition (NLTA) and Non-Lethal Weapons.
​Students will be introduced to CQB workshops, force on target, light force and finally force on force. In order to provide reality based training with updated techniques and methods regarding solo structure dominance and close quarter battles.
COURSE PREREQUISITES
U.S. Citizen
Able to legally carry a firearm
Able to demonstrate and employ safe weapons handling during courses of fire
Previous intermediate to advanced firearms training to include courses of fire where movement, barricades, working around others, communicating and adverse shooting positions were addressed
Instructor Bio
Bryan Veliz began his career as a state law enforcement officer with the Val Verde County Sheriff's Office in 2012 serving as an active patrol officer for several years. As a Patrol Officer within in his first two years on the field he was assigned as a member of the agency's Special Response Team where he later was responsible for instructing firearms training and qualifications.
Bryan has attended over several training courses regarding the fundamental's, mechanics, and safety standards of programs and continues to train every year. Bryan continues to serve in law enforcement in addition to being the founder and lead instructor with SlyTac Training Solutions, LLC before joining forces with Centrifuge Training, LLC as as full time instructor for two years.
While with Centrifuge Training he was responsible as a lead instructor for various programs i.e. VCQB, injured shooter & low light applications along with managing the database and creating or revamping material.
Additionally, Bryan also provided ballistic data collection for TRIARC Systems, LLC in gathering, recording and assimilating data for various weapon platforms.